William Henry Gates III (also popularly known as Bill Gates) is an American business magnate, software developer, investor, author, and philanthropist. He is the co-founder of Microsoft Corporation. Some regard him as a forerunner of the computer revolution and a visionary. Others perceive him as a modern-day robber baron whose aggressive business practices have suppressed software competition. Few can deny that Bill Gates is one of, if not the most successful entrepreneur of the twentieth century, regardless of his admirers and detractors' opinions.
Success didn't make Gates selfish and arrogant, but wise, so here are 10 Bill Gates quotes to help you succeed and never forget being kind to others.
1. To win big, you sometimes have to take big risks.
2. If you can't make it good, at least make it look good.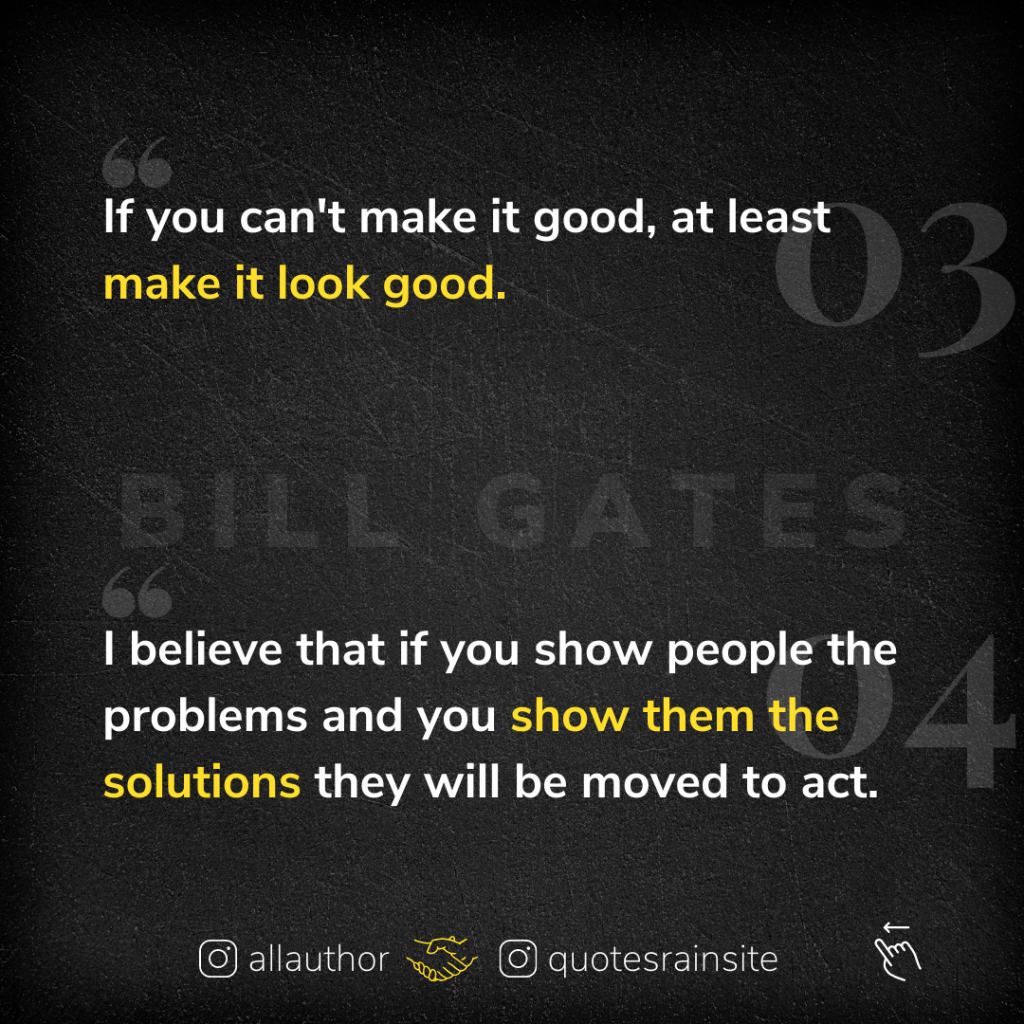 3. Intellectual property has the shelf life of a banana.
4. Don't compare yourself with anyone int his world. If you do so, you are insulting yourself.
5. Look at the clock when you are sitting idle. But never look at the clock when you are working.
6. It's fine to celebrate success but it is more important to heed the lessons of failure.
7. I believe that if you show people the problems and you show them the solutions, they will be moved to act.
8. If you are born poor, it's not your mistake but if you die poor, it's your mistake.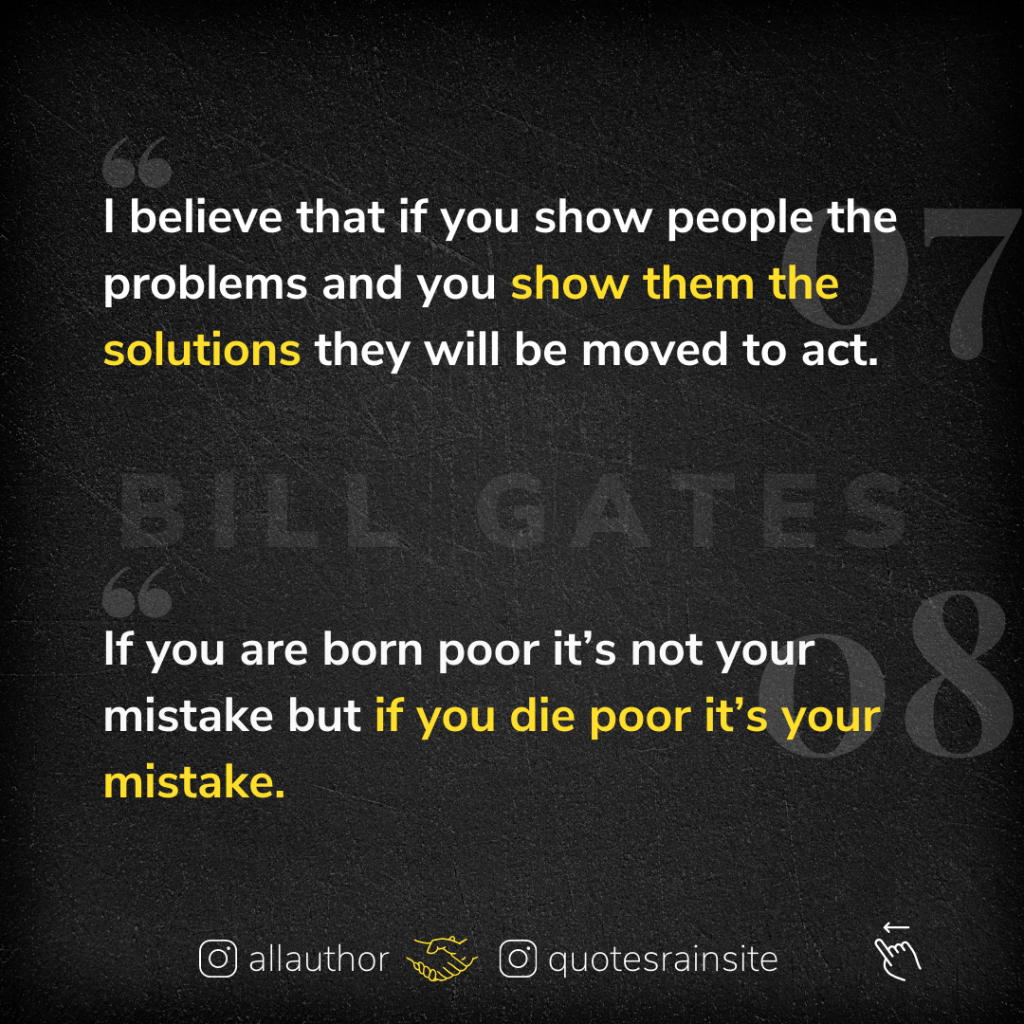 9. Patience is a key element of success.
10. Success is a lousy teacher. It seduces people into thinking they can't lose.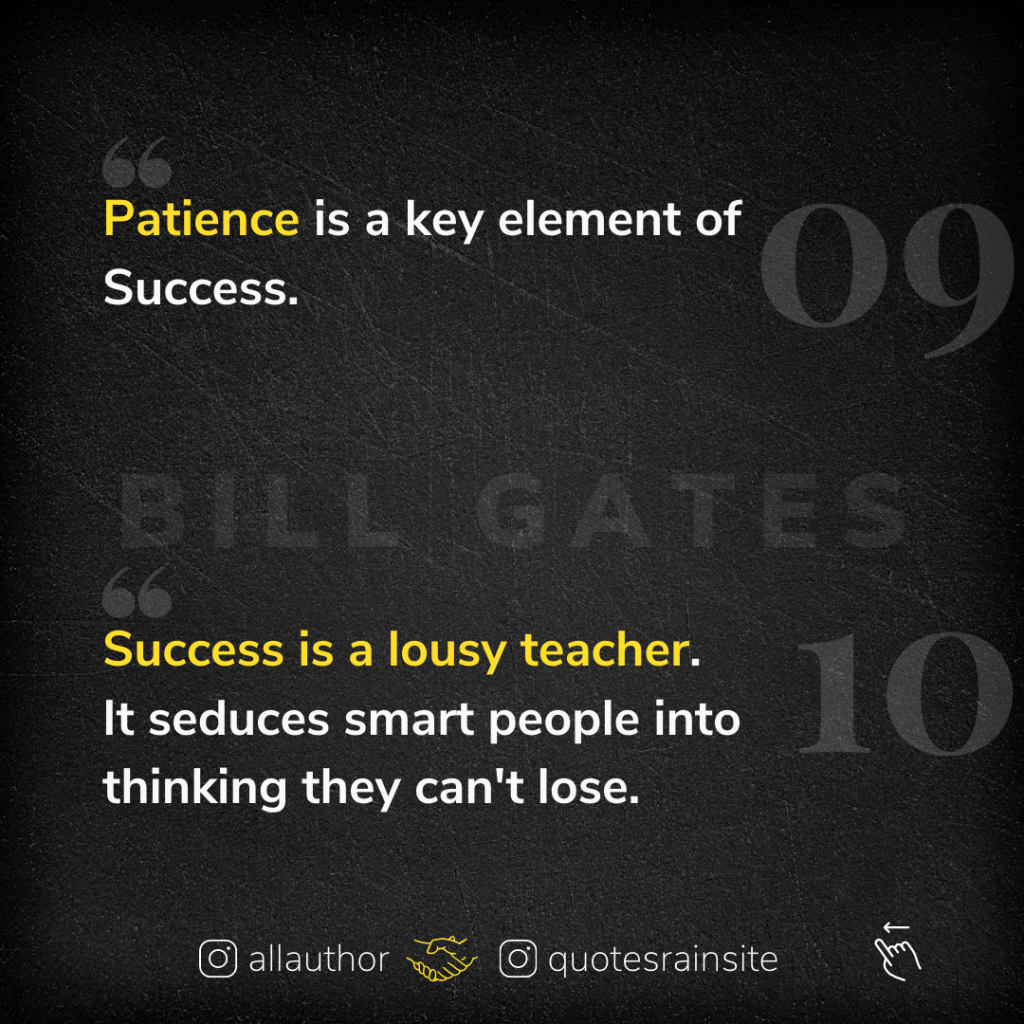 For more such quotes, visit AllAuthor website