Mahendra Singh Dhoni is a former Indian international cricketer who captained the Indian national team in the limited-overs format as well as in Test cricket. Under his captaincy, India won the inaugural 2007 ICC World Twenty20, the 2010 and 2016 Asia Cups, the 2011 ICC Cricket World Cup and the 2013 ICC Champions Trophy. A right-handed middle-order batsman and wicket-keeper, Dhoni is one of the highest run-scorers in One Day Internationals (ODI) with more than 10000 runs scored and is considered as one of the best finishers in the world of cricket. He is widely regarded as one of the greatest wicket keeper batsmen and captains in the history of the game. He was also the first wicket-keeper to effect 100 stumpings in ODI cricket. He not only inspired the youth and young athletes but motivated them to forge their path, even when it seems next to impossible. Here we are presenting the best motivational MS Dhoni quotes.
The 6 ultimate Emotional & Motivational MS Dhoni Quotes of All Time
1) You don't play for the crowd. You play for the country.
.
2)Forget fear, do something different.
.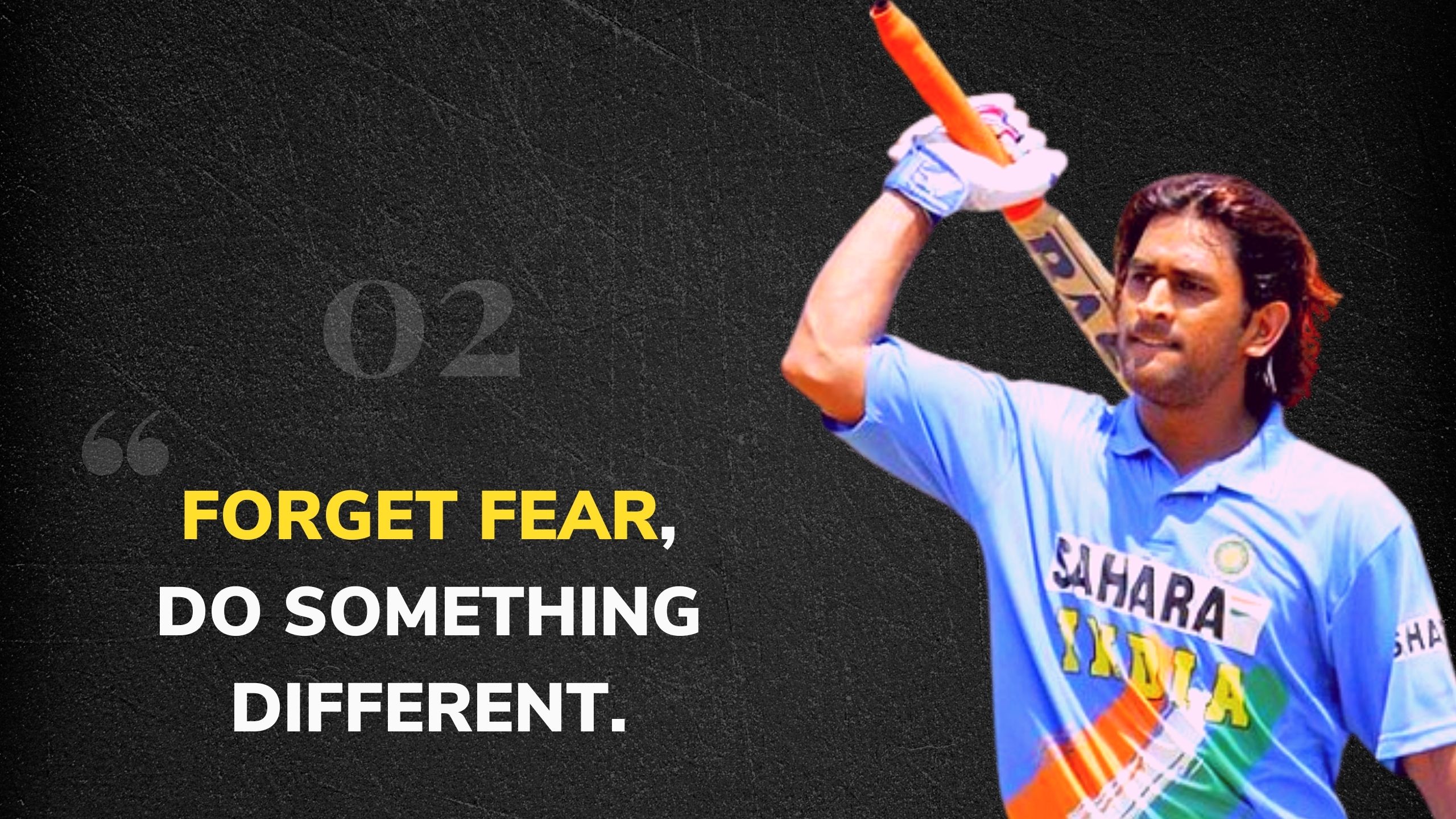 3)Till the full stop does not come. The sentence does not complete.
.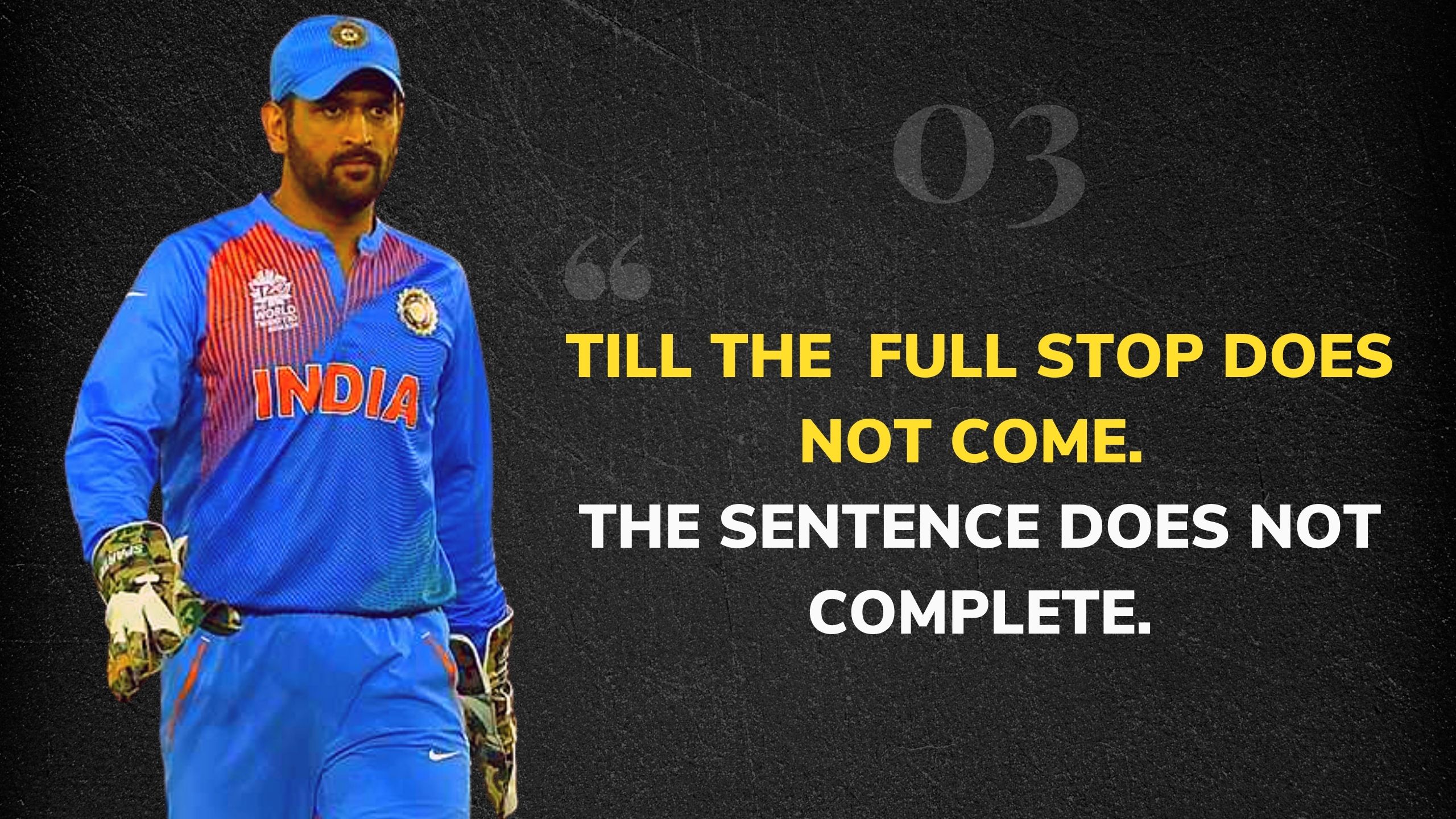 4)I don't regret anything in my life, what does not kill you makes you stronger.
.
5)When you die, you die. You don't think which is the better way to die.
.
6)Face the failure, until the failure fails to face you.
.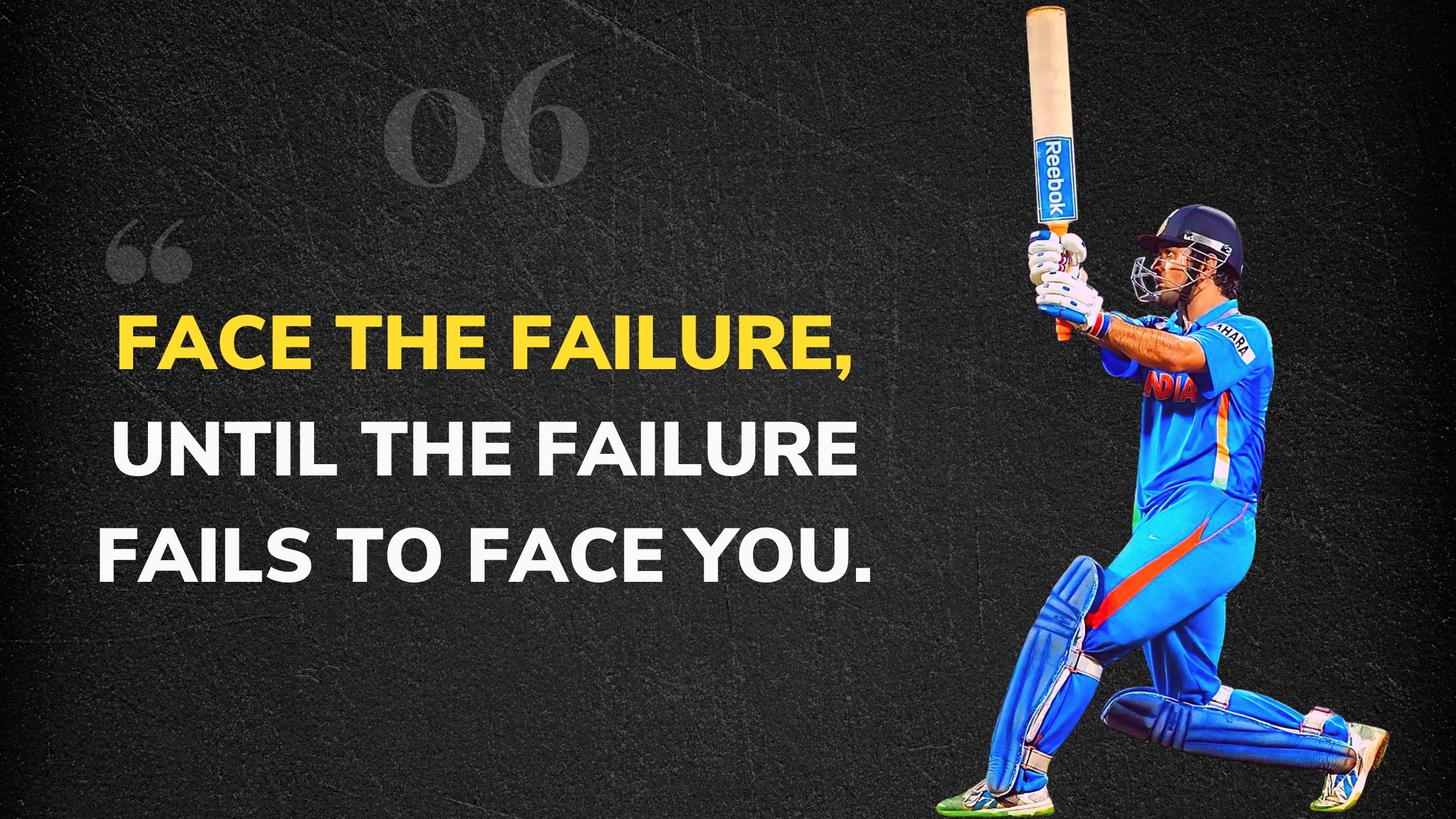 For more such inspirational quotes, visit the website.