Sachin Ramesh Tendulkar is an Indian international cricketer. In the history of cricket, his name is taken as one of the greatest batsmen. He is the highest run-scorer of all time in international cricket, and the only player to have scored one hundred international centuries, the first batsman to score a double century in a one day international (ODI), the holder of the record for the most runs in both Test and ODI cricket. He is the only player to complete more than 30000 runs in international cricket. He is affectionately known as Little Master or Master Blaster. In India, he is also regarded as the God of Cricket. He is an inspirational figure for millions of people. Sachin Tendulkar quotes and speeches motivate millions of youth.
The 7 Ultimate Inspirational Sachin Tendulkar Quotes- God of Cricket of All Time:
1)If Destiny throws a stone at you, don't let it become a millstone. Make it into a milestone.
.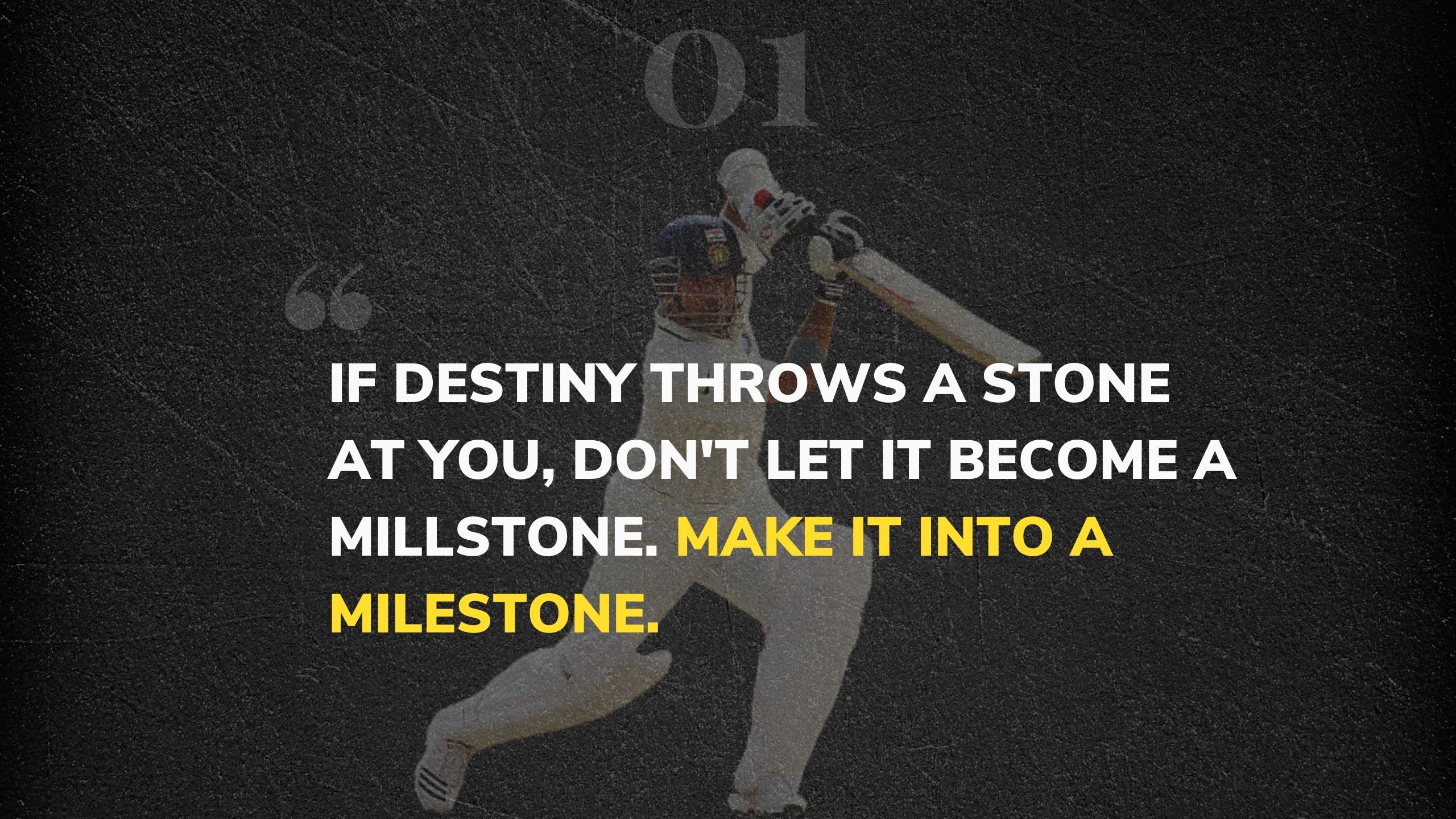 2)Enjoy the game, chase your dreams because dreams do come true.
.
3)If you remain humble, people will give you love and respect even after you have finished with the game.
.
4)More often than not, failure and sorrow are bigger teachers than success and happiness.
.
5)The key to handling pressure situations like these is to keep yourself steady, follow your instincts and think clearly.
.
6)Every individual has his own style, his own way of presenting himself on and off the field.
.
7)If you don't execute on your plans, then you don't reach anywhere.
.
For such more quotes, please visit Allauthor website.