AllAuthor is built to make things easy for the authors — right from creating promotional materials and having a consolidated author profile to automating the promotions and even gaining new readers!
But the biggest question here on seeing the title is, 'Why should I give importance to my AllAuthor following?'
Well, we can give you so many reasons why you need to do that, but here are the main highlights:
Your updates will show up on your follower's feed.
Your followers will be notified about your new book releases.
When your followers engage with your updates or ask questions to you, it shows up on their profile. And this means free promotions! 
The more your following, the more your credibility.
Aren't these reasons enough to pay attention to your AllAuthor following?
So if you want to expand your reader base and get your books in front of more eyes, you need more followers. And here are some ways to maximize your reach on AllAuthor and build your following.
How to Grow Your AllAuthor Following
First of all, as an author, we understand that you're short on time and don't have the bandwidth to spend loads on working on your AllAuthor following. This is why all of our tips are so simple that it won't take you more than a few minutes every couple of days to work on your following. Make sure to follow as many of these ideas as possible to grow fast.
 1. Ask Your Social Media Followers to Follow You on AllAuthor
The reason behind it is very simple.
Let's say that you have around 5k following on Instagram. But according to recent surveys and studies, only 10% of your Instagram followers can see your post, which comes to just 500 followers! And we all know how low the engagement rate is. The typical engagement rate on Instagram for branded content is 1.22% but can vary based on your industry. Let's assume the highest range, a 5% strong engagement for your post, which comes to just 25 people! And this is just the likes and comments and there's a whole process behind it for someone to share or buy your book.
But AllAuthor's process is simple. Your new updates will show up for all your followers on their feed. And the best part, your followers will be notified through the AllAuthor platform about your latest book release for free (and for Pro-Authors, the followers will be sent emails!).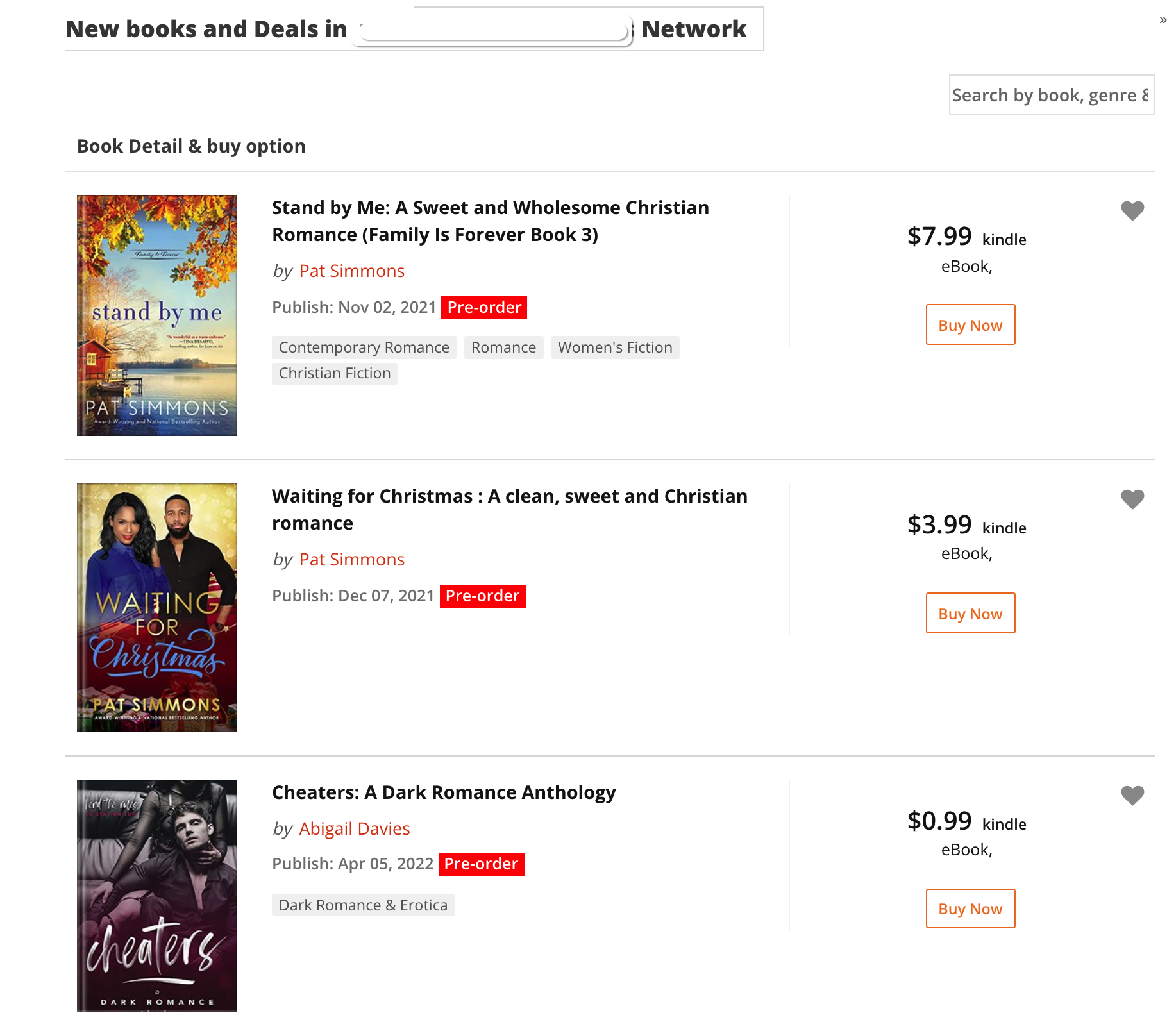 So it makes sense to use AllAuthor to build your social following when you want to maximize the promotions of your new book. If you're going to get your social media followers notified about your book updates and new book releases, then suggest them follow you on AllAuthor too. Any reader can follow you on AllAuthor with a single-click sign-up and get updates from you.
2. Post Updates Regularly
You can post about anything regarding your books, your writing progress or your life as an author on AllAuthor.
Similar to how the other social media platforms work, you can share your posts in text or images. And your followers can like, comment or share your post.
No one likes to follow someone who isn't posting regularly. So create interesting posts for your existing AllAuthor followers and keep them updated. So when a new reader comes across your profile and looks at your posts and your regular updates, they'll be motivated to follow.
3. Engage with Your Readers
On AllAuthor, any reader can like, comment or share your posts to any other platform. And they can also ask your questions about your books, engage with other questions or share their opinions.
This is how the 'Ask a Question' feature looks.
So when your existing followers are commenting on your posts or asking a question, make sure to engage back with them.
We also have a collection of pre-created questions about your books and your author's life that you can choose and answer.
4. Optimize Your AllAuthor Profile
This is one of the most underrated steps in increasing your following. Readers follow you because they find you interesting and want to know more about you.
But it may dissuade them from following you when they don't find some details they need on your profile. So make sure to add all the details of your books, your author bio, profile picture, social media links, book series, book description and all other necessary information that a reader would like to know.
The next time when someone lands on your AllAuthor profile, you'll increase the chances of them following you.
5. Add Your Books to the Relevant Categories
At AllAuthor, we have thousands of readers visiting our website every day. They come to AllAuthor to find new books under the genres they like or books with great discounts.
When you have a book deal running, then make sure to add it to the relevant category. And also, double-check if you've added your books into the suitable genres. This will ensure that the right readers will come across your books and may even be interested in checking out the author behind them!
These are just a few things you can do to increase your AllAuthor following and maximize your reach.
If you're new to AllAuthor and haven't created an account yet, what are you waiting for?
You'll get a ton of benefits right from promotional tools and image/video creation tools and a direct author landing page! Try it out for yourself and see.