Mother Teresa (1910-1997) was a Roman Catholic nun from Macedonia who dedicated her life to serving the people of India. Through the Missionaries of Charities, a Roman Catholic nuns' organization in Kolkata, India, she dedicated her life to serving the impoverished, ailing, and needy. "Love cannot exist in isolation — it has no meaning," she once stated. Love must be put into action, and service is that action." Her efforts crossed geopolitical boundaries, and she embraced the entire human species in her healing embrace. Numerous international and national prizes and honors have been bestowed upon her work. On September 4, 2016, Pope Francis canonized her at St. Peter's Square at the Vatican, and she became known as Saint Teresa of Calcutta.
Here are some of her words of wisdom to get us through our lives with kindness and generosity.
1.Peace begins with a smile.
2.The hunger for love is much more difficult to remove than the hunger for bread.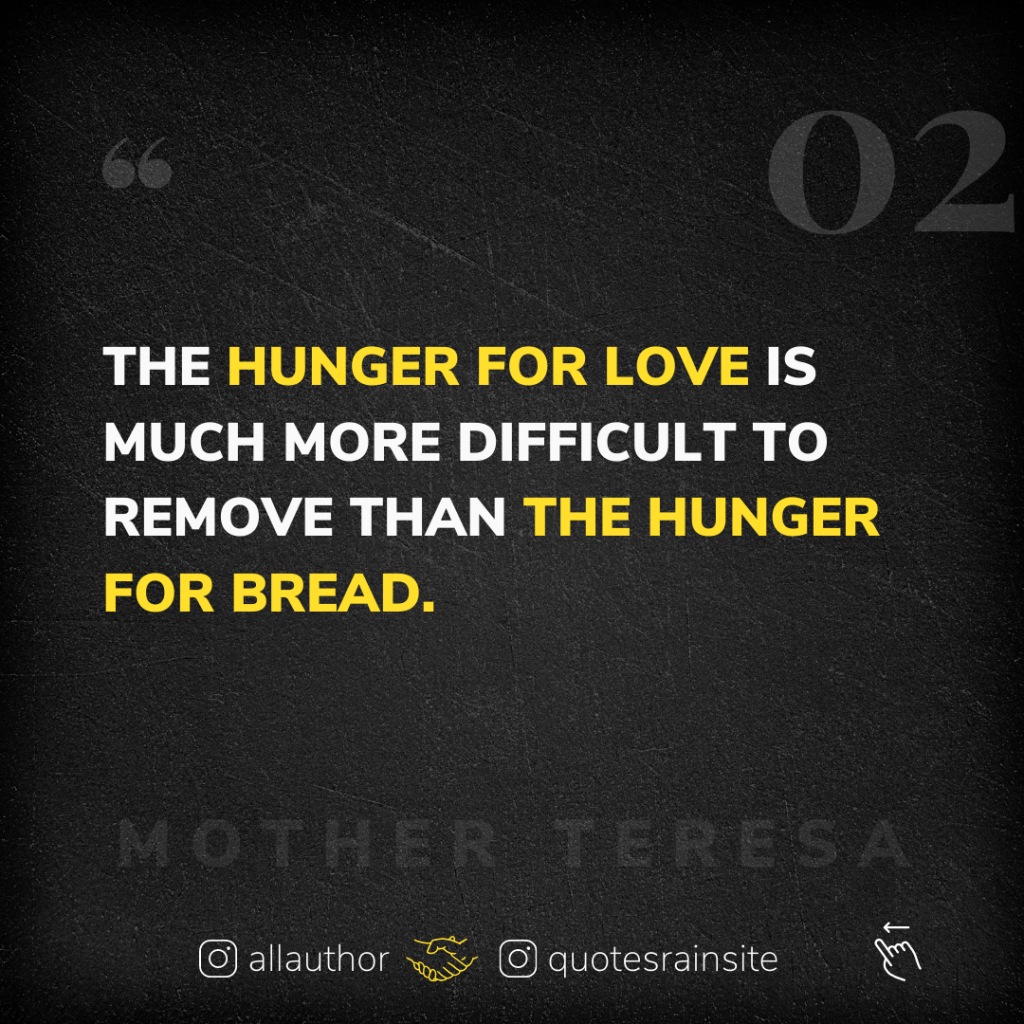 3.Be faithful in small things because it is in them that your strength lies.
4.Loneliness and the feeling of being unwanted is the most terrible poverty.
5.Kind words can be short and easy to speak, but their echoes are truly endless.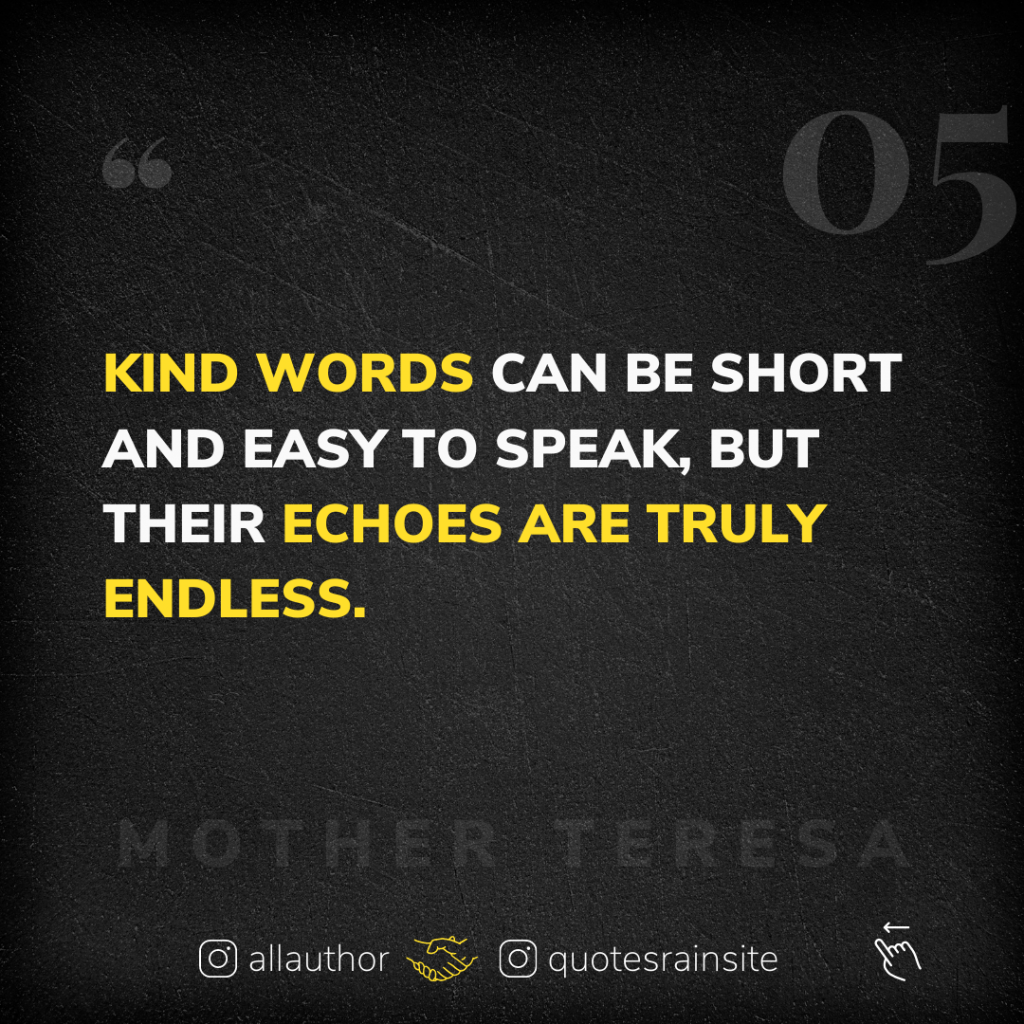 For more such content, follow AllAuthor